ARE NATIVE ADVERTISING AND CONTENT MARKETING TWO SIDES OF THE SAME COIN?
The difference and similarities of Content Marketing and Native Advertising has since long confused many advertisers. Native advertising is a detailed, single and a linear way for marketers to distribute content. While content marketing undertakes a larger practice of overall content distribution and advertising. Just like the definitions, their goals are poles apart as well. With the common aim to increase brand awareness, content marketing can drive conversions.
This blog will draw a clear line between native advertising and content marketing, and help you understand the crux of each.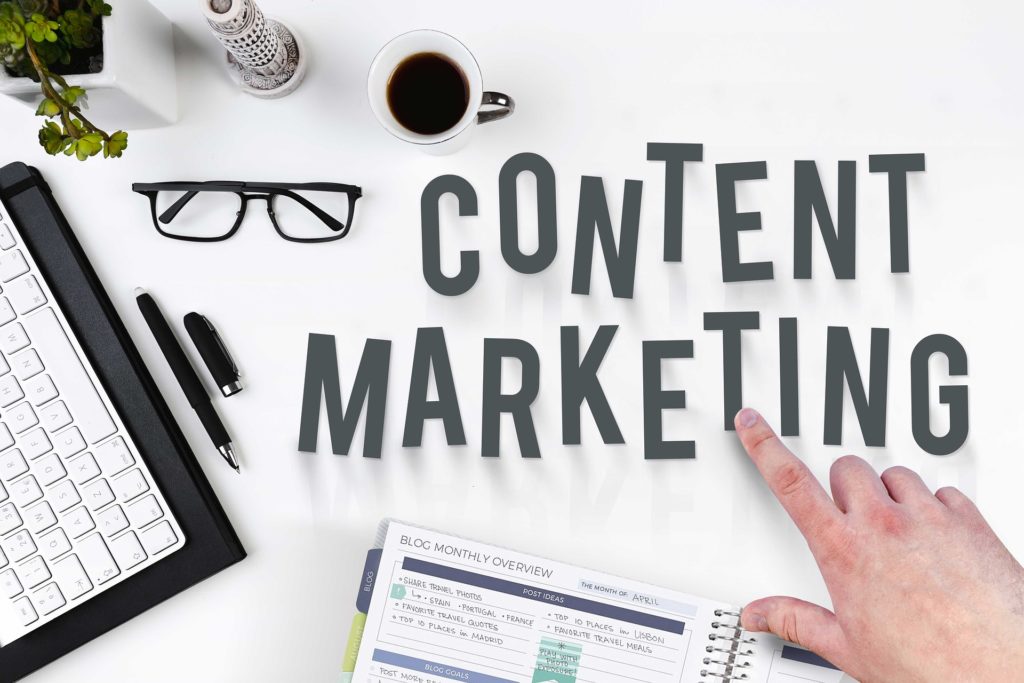 The Number Game:
Native advertising has shot up substantially, yet content marketing rules the digital world.
86% businesses leverage content marketing in one form or the other.
67% of clients ask their content marketing agencies about native advertising.
82% hike in brand lift is generated by native advertising.
60% of marketers curate at least one piece of content every day.
Native ad headlines can pull 308x more customer attention than banners or images.
70% of the audience wants to learn about products via content rather than the direct advertisement.
Native ads garner more views than traditional banner ads.
78% of CMOs believe custom content is the future of marketing.
The difference between Native Advertising and Content Marketing
In a naïve language, native advertising is a book, while content marketing is the whole library.
Let's decode Content Marketing –
What is Content Marketing?
Content Marketing is a marketing way that creates 'valuable' and 'efficient' non-promotional content by brands. It is intended to stimulate interest in a brand's products or services, rather than explicitly promoting a brand.
Goals
Create brand awareness
Educate your potential clients
Generate qualified leads
Establish Thought –Leadership
Effective and long-term Search Engine Optimization
Types of Content Marketing
Blogging
Case Studies
Longform Content
Ebooks, White Papers, and Reports
Infographics
Videos
Templates and Checklist Downloads
Social Media posts
How-To Guides
Email Newsletters or Nurturing Campaigns
Metrics to track the effectiveness of Content Marketing
Number of leads
Mentions to your comment/number of backlinks
Number of shares and likes
Advantages
Increased organic rankings
Optimized for conversions
Drive brand awareness
Tips for planning an effective content marketing strategy
Make a note of the needs and pain points of your target audience
User-generated content must be a part of your strategy
Create quality content and try to make it better than anyone out there
Have patience as it is a long-term game. Do not expect quick results
Content Amplification is necessary – content should reach the right audience
Example: Content Marketing
HubSpot's Inbound Marketing
HubSpot is a marketer and developer of software products for inbound marketing and sales, that helps companies attract visitors, convert leads, and close customers. HubSpot is truly an innovator in marketing, to such an extent that they have literally coined the term Inbound Marketing!
How does HubSpot do it? It follows their simple process of –
Attracting
Converting
Closing
Delighting
In that order.
They create lots of valuable content to help people progress their marketing. So whether you are their customer or not, you will always think of HubSpot as an important resource. They have a wide range of guides including e-books, marketing kits, webinars, user guides and video courses, which are detailed, authoritative, and free. Their content is top-notch, relevant, and engaging, which is essential for great search rankings.
Dissecting Native Advertising –
What is Native Advertising?
It is a kind of paid advertising where the content put out is similar to the native content of the platform. We come across many forms of native advertising on a daily basis- browsing through an e-commerce portal, reading an e-newspaper, or on your favorite Google Search Engine. Native Advertising, on the other hand, intends to promote the advertiser's product.
Goals
Drive traffic to your website or landing page
Increase the awareness of your brand/product
Boost lead generations and sales
Supplement Content Marketing in amplification
Types of Native Advertising
Content Recommendation Engine Widgets
Paid Search Ads
In-Feed Units
Custom Ads
In-Ad with Native Elements
Promoted Listings
Metrics to track the effectiveness of Native Advertising
Clicks or traffic to your website or landing page
Reach or Impressions
Cost per Click
Cost per Lead
Leads or Sales
Advantages
Drive brand awareness
Drive brand engagement
Tips for Native Advertising
Label your content properly
Use body copy to smoothly lead the reader to your intended next step
Create Separate Landing Pages for Different Native Ad Ideas
Draw from Social Media while determining what types of headlines to use
Allocate a good budget for this to show results
Research your audience well to create and experiment with multiple hooks and see what works best
Native Advertising example
IKEA (The Telegraph)
The Telegraph scores again with an innovative and quirky A-Z quiz from IKEA, that provides readers tips to get a good night's sleep. This campaign aims to strengthen IKEA's brand association as a quirky yet accessible organization, rather than selling a specific product. The good old-fashioned quiz is a fresh and cost-effective format for native advertising.
Native advertising is a part of the content marketing strategy that helps marketers to distribute content. Content Marketing is an umbrella term under which all your marketing comes together under one strategy to boost engagement, build stronger customer relationships and drive sales.
More Reads on Content Marketing