Social Media is now greatly deep-rooted and is no longer an unfamiliar term. It is ubiquitous and is employed by the masses for fulfilling their respective requirements. If used effectively social media can do wonders for advertising, generating leads or conversations to manifold the returns for businesses. Aspiring candidates use linkedin to impress their hiring managers. According to a study conducted, around 70% of the recruiters keep a check to see whether a candidate conducts herself or himself professionally well on social media. Maneuvering upon the do's and don'ts of Social Media is very important to productively use this platform.
Your success through social media is directly proportional to the proper implications of the do's and don'ts of Social Media Etiquette. These tips will help you positively optimize your social presence and jump off those pitfalls that may hinder your growth. Let's dig deep into them!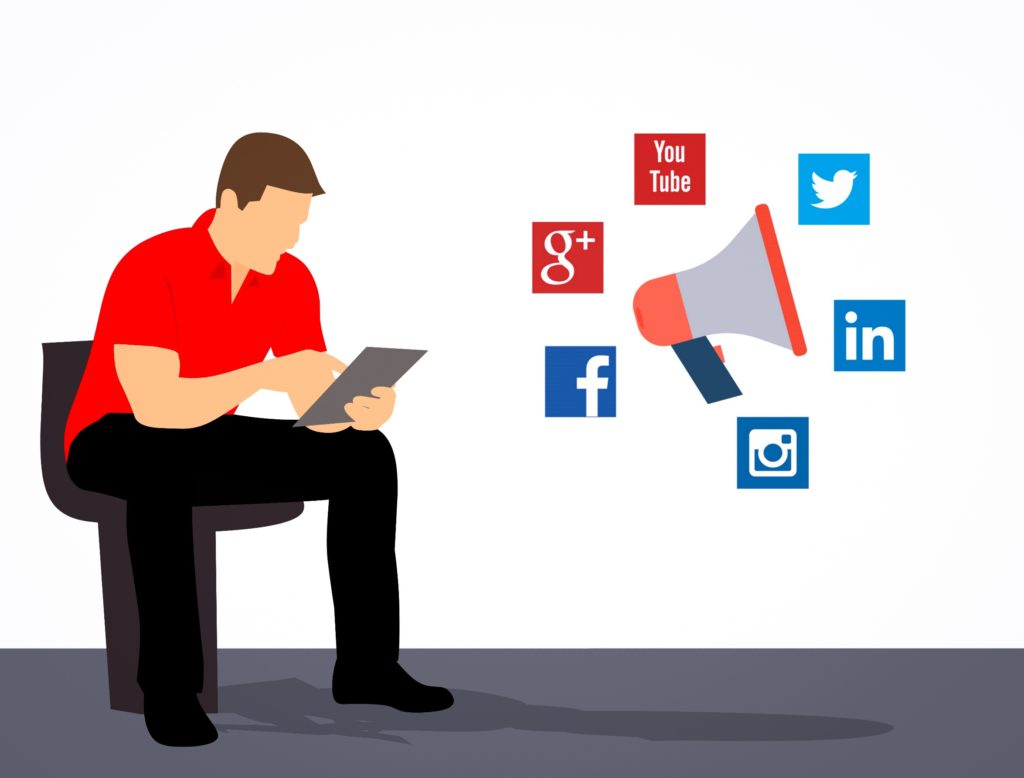 Social Media Do's:
Post comments and updates. If you are in a public forum, keep it positive and light, if you can't it is better to keep quiet.
It is okay to not be friends with all your colleagues. Connect with the ones you are sure about and feel safe with. Stay aloof with the ones you are unsure about.
Control your privacy settings and stay heads up with the changes that Facebook makes to those privacy settings.
Be careful while posting pictures and tagging your colleagues.
Keep no space for negativity. You can block or unfriend those who perpetually blast you with negativity or trolling.
Show what you are proud of. If you did something great, don't hesitate and let people know!
Keeping your social profiles complete and active are best fit for businesses as it ensures the needed engagement. Half filled or incomplete profiles are not credible. Curate your profile in a way that pulls result-driven recognition. You can do this by choosing a name or handle that best describes you, use logos and provide an impactful portrait of your personality. Fill out your profile information meticulously. All of these will help you increase your credibility.
Be consistent with the types of content you share on your profile. If you have a business page you should restrict yourself from posting any irrelevant personal incidents there.
Your content is the king, keep it unique and engaging. The manner in which you represent yourself and your business should translate your uniqueness and expertise in the most convincing way possible. Be confident and proud of what you do, that will add credibility and brand voice and open new avenues for discussion on the related Social Channels.
It is essential to nurture existing relations and alongside build new ones on Social Media. A relation will be effective when you know how often you should interact with your target audience. Social Media Tools will help you there. They automate updates to client's social media accounts.
Take your call to decide which Social Media network works best for your business and target audience. Trying out every available or new network is a strict no-no. LinkedIn is considered best for B2B businesses while Facebook, Twitter, Instagram etc., are better suited for B2C and B2B marketing depending on your target base.
Regularly interacting with your audience is very fruitful. If you come across a question or a comment, you should send a friendly reply. Asking for recommendations from your friends or connections is also a good way to interact.
Maintain 80/20 rule: where 80% of your content should be informative and entertaining and only 20% should be salesy. Your posts should be inclined more towards entertaining and sharing information with the audience than on selling your product and service.
Different social media platforms have different audiences and parameters. One should know how to curate content in tandem with a particular network. Twitter is used for a rapid-fire conversation, LinkedIn for channelizing business conversations and Facebook for casual audience engagement.
Visually appealing posts earn greater audience engagement. If your business relies heavily on visuals, use lots of photos and videos in your posts.
Maintain your brand identity on all social media networks while sharing content. You can use the same profile picture, color scheme or business name to make your business easily recognizable.
Don't shy away while giving credit to authors when you use their piece. This will boost your credibility and help you make new connections. However, you should think twice before tagging them, as unwanted tagging can negatively impact your brand image.
You should go all out to be creative and fun! Using creative ways to keep your messages conversational will make your content stand out, more engaging and viral. However, be selective while making connections and friends and do not simply accept any request that comes your way.
It is essential to maintain your composure online. You shouldn't be aggressive or offensive in your approach as that will curb your productive fan base on social networks.
When you create a business account, it is advisable to create a new personal account as well. This will help you grow organic traffic. Try and maintain a light and positive attitude. Praise and encourage the posts you loved or found useful and most importantly do not forget to bring smiles to people's faces!
You can use Social Media to create a group of like-minded people and try for face-to-face conversations. Occasional interactions may work for some kinds of businesses, but for others, social media is the first point of contact. You should utilize your social connections and schedule group outings to make the relationship stronger and more productive.
Social Media Don'ts
You should abstain from commenting on your student's status updates even if they are positive, because you might end up either criticizing it or showing favoritism. Either way, you can't win.
Following your students on Facebook is also not a good idea. Because while your intentions are good, there is little to gain and more to lose from it.
Do not comment post or tweet anything when you are intoxicated.
Think twice before you connect with your parents on Social Media.
Refrain from posting any exposing or party pictures.
Don't post anything during work hours.
Don't be an over-sharer. The world does not need to know about all your activities.
Choose to be creative and share-worthy instead of begging your followers to 'retweet' your Tweets or 'like' your Facebook page.
The last thing you could think of to increase your number of followers is to spam. Just for the sake of traffic, you should never target the audience who are not there for your kind of business. Joining random groups for posting promotional posts and then leaving them are considered as don'ts.
It is necessary to aim at the right frequency when sharing posts on social media. Over-killing may sometimes lead to the loss of followers and subscribers. You don't have to be in-the-face all the time! Going with 6-7 tweets on Twitter and 1-2 posts of Facebook is doable. However, if your business requires frequent updates, then opt for scheduling your content-sharing.
Grammatical errors are huge turn-offs. Proofread your documents carefully before posting, to avoid any mistakes.
DO NOT USE ALL CAPS IN YOUR POSTS. All caps become visually abrupt and seem offensive. It gives the message that you are not happy about something.
Avoid using excessive #hashtags, they are the most irritating social media practice. They should be used only to connect your post to other related posts and should be used for that purpose only.
Do not repeat your message, again and again, it becomes really monotonous. If you wish to use your previous content, be creative with it and give it a new structure. Having said that, Twitter is the only exception that can handle few repeats due to the bulk amount of tweets there.
Do not rely extensively on Auto DMs. Instead, use them for one-on-one conversations.
Strictly avoid using the same content for all your social media networks. It is suggested to use original content for each platform.
Quality over Quantity in the case of followers. Do not be blinded by the number game, you might end up adding spam accounts.
Portray the actual image and do not ever use social media as a smoke-screen to hide behind. Keeping up with your fake appearances can be quite exhausting.
Don't play the sympathy card to gain attention. Showcasing sad or depressing posts will get you nowhere. Sharing posts that inspire, empower, inform or entertain the audience is what you should look up to.
Before straightaway believing everything you read online, check the authenticity of the source of a particular post. Do not stamp your approval on any content unless it is genuine.
You should keep a check on time when you are on social media. Scrolling endlessly is a waste of time and productivity. Engage in other tasks that will help you develop productive relationships.
And lastly… Don't be a know-it-all, it might come across as arrogance. Leave some room for knowledge to pour in as well.
Conclusion
here, we hope this blog took you in depth about the Do's and Don'ts of Social Media Etiquette. While some points are crisp, some are subtle, but they all surely make a world lot of difference.