Digital marketing has continuously adapted to meet the needs of customers and brands alike. From conventional banners to big data, the change has been inspirational. Today, with increased connectivity and established digital infrastructure, changes are happening much faster.1The traditional digital marketing landscape of paid media, SEO, content marketing, Social media, community management, and more are experiencing dramatic developments and changes as innovations in technology develop.
Owing to these factors, there is a continuous need for marketers to keep evolving for a high-tech digital marketing evolution. Lets have a look at some futuristic changes that would occur in the digital space.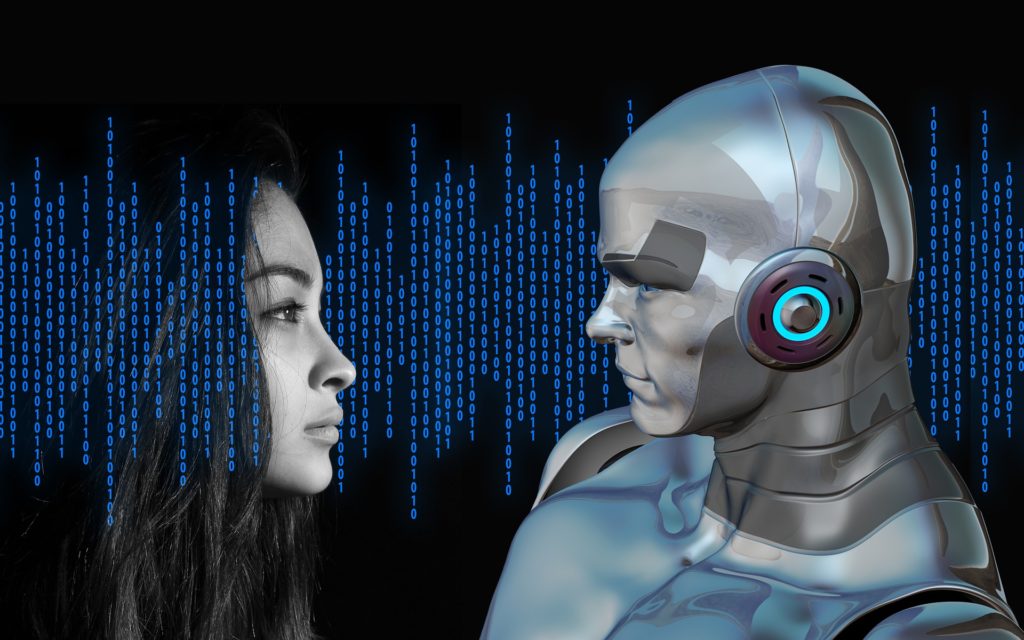 Artificial Intelligence and Digital Marketing
There would be an Artificial Intelligence (AI) approach into paid media by 2020. Currently, paid media or search engine marketing is the process of buying advertisements on search engines, thereby generating web traffic. The decision of suitable platforms on the web is taken by an digital experts.
A probable distribution to this traditional method of paid media is programmatic advertising, a type of paid media that employs artificial intelligence to automatically buy advertising space, using data, to determine which audience the ads should target.
With an estimated $46 billion going towards programmatic advertising in 2018, it's predicted that 86% of all digital display ads will be presented via automation by 2020.
Content Personalization
The key to engaging customers is conversational and personal content. With the evolution of big data and the availability of in-depth consumer information, personalizing content is not only accessible, but 96% of marketers believe personalization improves customer relationship. Although personalization across all forms of content is important, the type of content you're generating remains an important aspect of your digital marketing strategy.
Another popular form of emerging content is Video. With live video, stories, and Instagram TV, more and more businesses are using video as a digital marketing tool. Some marketers are going above and beyond and creating personalized video messaging as opposed to email or phone calls, which may prove to be a promising new way to engage customers.
The recent development of 360-degree video content allows viewers to control their perspective for a more personalized and engaging experience. Along with this technology, virtual reality is immersing viewers in the brand experience completely, and with the virtual reality market expected to reach $22.4 billion by 2020, it's wise for brands to familiarize themselves with the potential of this technology.
Automated Influencer Marketing Systems
Influencer marketing is now-a-days utilized from small businesses to Large scale organizations. It's a word of mouth kind of digital marketing. Here, people follow your brand based on the feedback or review received from the influencer. So be smart while choosing your brand influencer.
Today, AI is working to solve these problems by making influencer marketing a largely automated process. AI is able to perform an influencer-brand affinity analysis by sifting through millions of images in seconds to select particular influencers based on specified characteristics. Once an influencer has posted or shared content, AI is able to analyze the data of the post to determine how well the post was received, and how well the influencer and brand match. This will help the entire influencer marketing process faster, simpler, more data driven therby providing a better customer experience.
Voice Optimization
The popularity of voice search is evident from the introduction of devices like Alexa, siri, Google assistant and more. The way we speak is fundamentally different to the way we type, and the ease of simply asking a question explains why 72% of people who own a voice-activated speaker say that their devices are often used as part of their daily routine. As the popularity of the technology rises, it is likely this number will increase, and the idea of a permanent, hands-free assistant will begin to feel like second nature. To make the most of voice search, long-tail keywords and natural content reflecting conversational language is likely to rank higher.
That's all Folks! We hope you had quiet an idea about the future of digital marketing. Appealing to an individual with conversational, speech accessible, and visually engaging content are key trends informing the way brands are going to position themselves in the near future. For any further help, you may consult TranzDigi, a leading Digital Marketing Agency in Mumbai.