Benefits of Blogging for Small Businesses
If you think that your business is too small for a blog, then you are definitely wrong. It is becoming increasingly important for small businesses to develop a strong web presence to engage and communicate with their customers. Blogging on a frequent basis is a relatively easy, inexpensive way to enhance your inbound marketing efforts, drive traffic to your site, and attract more perspective customers.
Today we want to expand on the benefits of blogging to business owners to show you just why you should have a blog if you don't already. And if you do, then we've got some tips to help you get more benefits from your blogging efforts.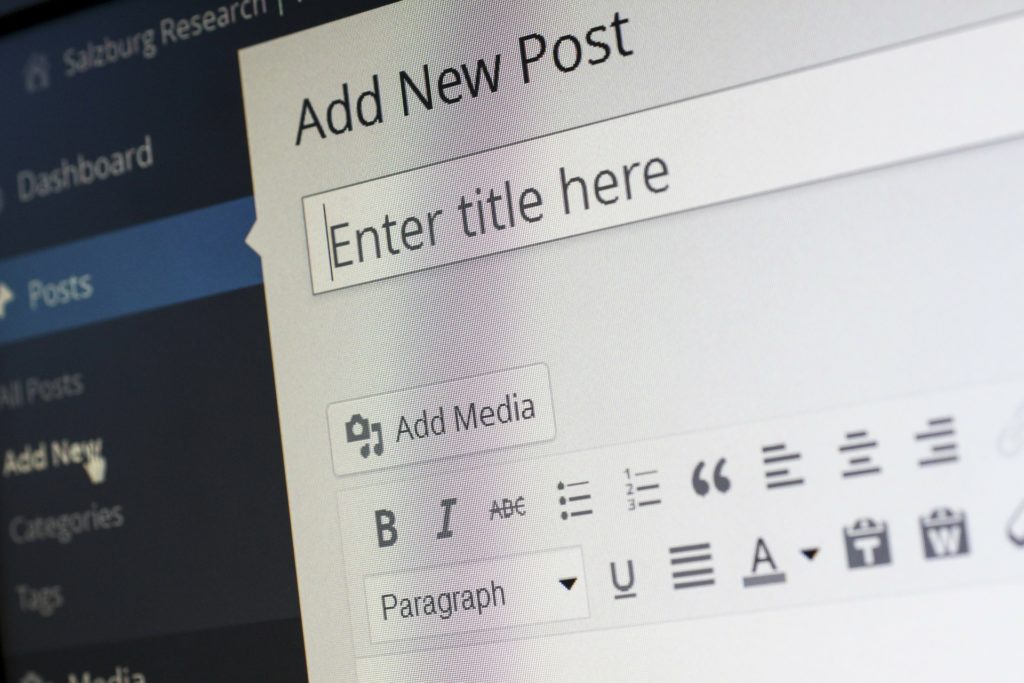 Here are five powerful benefits of blogging for your small business:
Boost Search Engine Optimization
Search Engines love fresh content. When a business creates blog posts consistently, they are constantly providing Google, Bing, Yahoo and the others with fresh content to index. This is also an opportunity for businesses to use relevant keywords in their blogs that consumers usually use to search services or products that the business offers. You can't see results overnight, but with time, your SEO efforts will prove vital to driving traffic to your website.
Show your Expertise
Blogging is one effective way that can be used by businesses to share knowledge with their customers about the industry or other relevant interest areas. Successful companies consistently publish blog articles to assert their authority as an industry leader and subject matter expert. It helps consumers build trust and confidence in your brand. A user who reads your blog often naturally has a relationship with you and trusts you. This further leads to more chances of this customer buying your products and services.
Brand Awareness – Exposure and Visibility
Blogging not only helps in establishing a strong brand image but also in forming a fruitful relationship with your audience – a relationship that will cultivate trust and help turn followers into customers. Social media plays a central role as the ultimate channel for building a following and maintaining your brand image. When you pair a strong social media presence with a blog, you have one of the most powerful tools out there for driving traffic to your website.
Build your Email List
Email Marketing is an efficient marketing tool for both small and large scale businesses. When people land on your blog content and see that it provides value for them, they'll be more likely to subscribe to your mailing list afterward – because there's something in it for them, such as a monthly newsletter with fresh blog content related to their personal interests. This way, you'll have captured a much larger number of leads than your website could on its own. Secondly, incorporating a newsletter into your email marketing strategy helps you maintain your audience's attention. It helps you ensure your prospects keep coming back and cultivate an interest in your brand. By combining the two, you'll have a powerful tool for building trust, driving conversions, and boosting customer loyalty.
Create Value for your Customers
The most important benefit of blogging is to create value for your customers. You want to provide a better customer experience than your competitors. With blogging, you're giving your customers something for free before they make a purchase. This free information will lead them in choosing to make a purchase on their own. Some things you could share would be a helpful checklist, ideas, recipes and so on. The more your potential customers can get from you for free, the more loyal they will be when they become customers. Educating first before selling is always a good tactic!
Network building through Influencer Marketing
Combine blogging with influencers as a part of your content marketing strategy. You would generally give an influencer your product to have or use in exchange for a blog post reviewing the product and your company. The key here is to make sure you work with an influencer that your customers admire or follow. This is an important benefit of blogging, often overlooked by business owners. Think of yourself as a new business owner. Your business is young and has few followers. So your blog most likely will not make a large impact initially. Influencers, on the other hand, already have hundreds of thousands of followers that they can promote your business to with a simple blog post reviewing your product.
Feedback
Blogging is also a great way for customers to leave comments about your business. Customers can also share stories with other users about your products/services. Or just leave feedback on the blog pages.
That's all folks! We hope that clears and emphasizes on the benefits of blogging for small businesses. For help with regards to blogging and influencer marketing, you can contact TranzDigi, a leading Digital Marketing Company in Mumbai.