Boast your Business through YouTube
Is nowadays a trending topic in the field of Digital Marketing and TranzDigi can help you out with the same. What is the latest marketplace? Internet. It houses all types of businesses, products and services, many of them free. Entrepreneurs nowadays are majorly using Youtube as one such avenue for their advantage. Entrepreneurs showcase their products, services and offering that they have along with their company's link wherein a prospective buyer can directly go through the company's website.
Just creating a YouTube channel and posting a few videos will not be helpful at all. To boast your business it can only work when your video becomes popular. Popularity is directly proportional with a number of factors, arranged chronologically.
Initially you need to have the boast by purchasing the above. But if you are a regular video uploaded then you will be needing the continual services of the same. Eventually, it will lead to normal views from real people who are searching the internet for information related to your products or services.
To ensure the success of your YouTube marketing strategy, you need to buy YouTube views as part of your initial investment. In due ti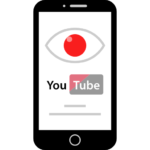 me, you will realize that buying YouTube views is a worthy investment as it is the fastest way of reaching a global audience for your marketing video.
Promoting your products or services to your target audience can be a very daunting and costly task. And YouTube promotion can lighten the burden for you. Maximize this advantage by increasing views of your promotional video by initially buying views.
So how can you increase views on YouTube? This can easily be done by getting the assistance of "TranzDigi". We provide unique hits to your YouTube videos at affordable prices. Therefore, any business owner who is struggling to get more views on YouTube can think of them without any hesitation.
Get More Views on your youtube videos with Tranzdigi and improve your video marketing strategies
For More info please feel free to contact us at info@tranzdigi.com and don't forget to follow us Twitter our handle is tranz_digi